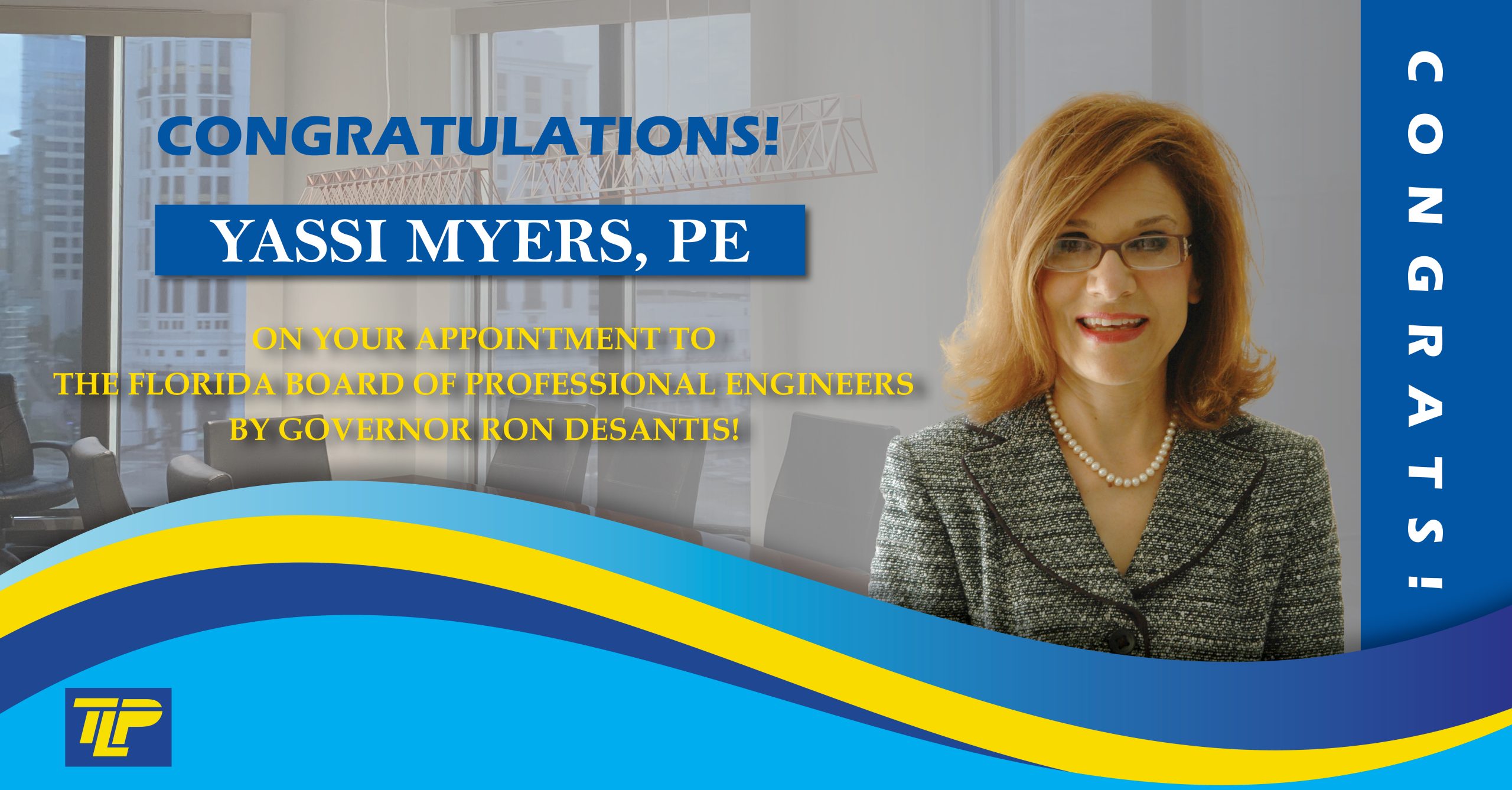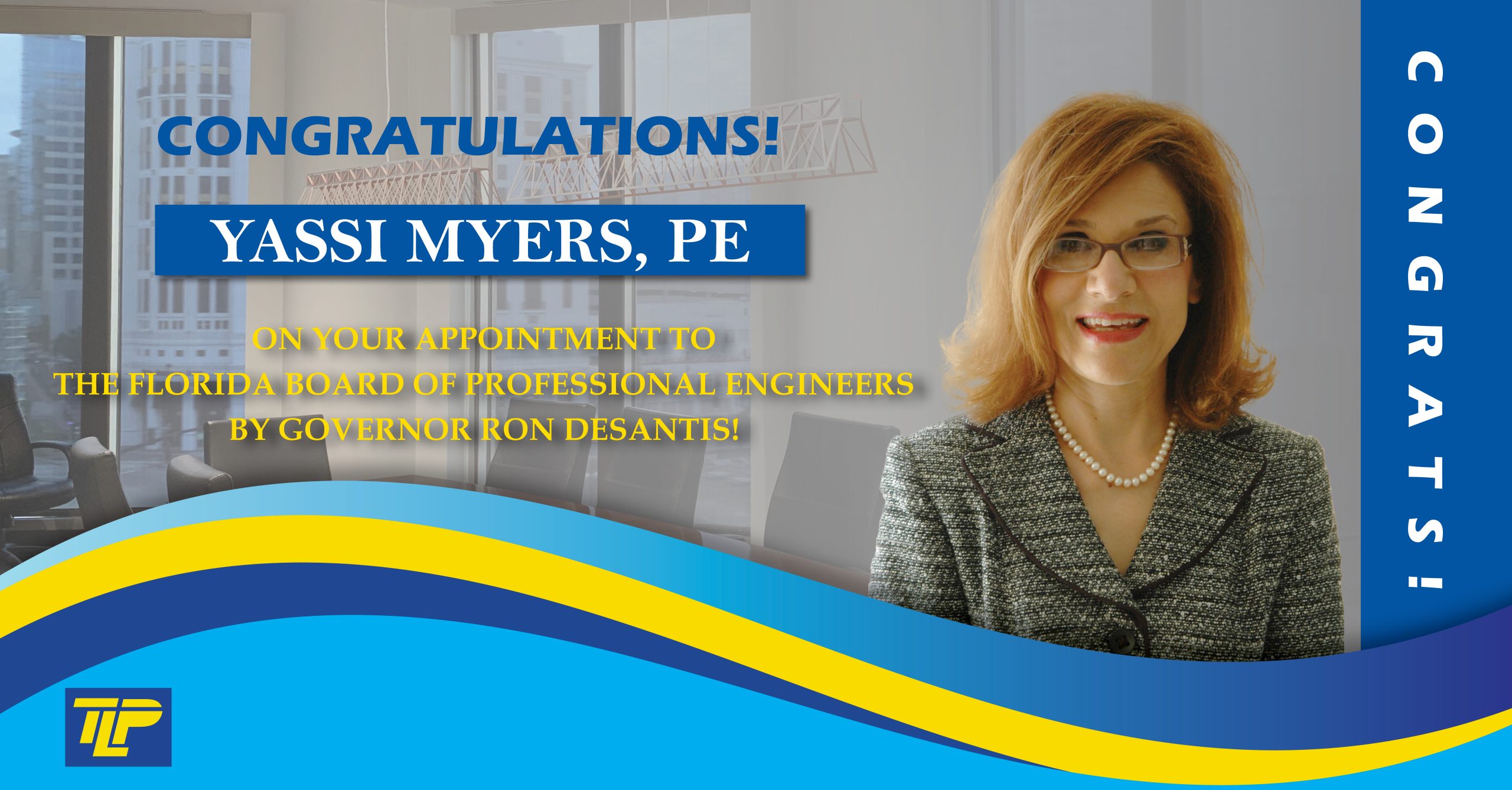 Yassi Myers, PE, President of TLP Engineering Consultants, has been recently appointed to the Florida Board of Professional Engineers by Governor Ron DeSantis.
With almost 44,000 Professional Engineers licensed in the state, FBPE is committed to protecting the interest of public health and safety by properly regulating the practice of engineering. FBPE has been actively licensing Florida's engineers since 1917 and is established under Chapter 471, Florida Statutes, Engineering. The board is composed of 11 members, nine of whom are licensed Professional Engineers representing multiple disciplines and two laypersons.
As President of TLP, a Transportation and Water Resources consulting firm, she is highly regarded as a professional engineer. She has served as Project Manager on an impressive resume of large and unique projects that provide vital links in Florida's transportation system. Her dedication to the engineering profession is vast and includes actively serving the Florida Engineering Society (FES) since 1990 as both a member and in leadership positions such as President and Fellow at State, Regional and Chapter levels. Yassi has received numerous FES awards including the State Outstanding Services to the Engineering Profession, State Engineer of the Year and Central Florida Engineering Week Leadership Excellence Award.
At the time Yassi earned her bachelor's degree in civil engineering from Louisiana State University, she also developed a strong passion for community involvement after volunteering for the International Special Olympics in Baton Rouge. Since then, she has been involved with and volunteered for numerous community projects and supports the Boy Scouts of America and several charity organizations that help our veterans such as Wounded Warrior Project and Tunnel to Towers Foundation. She has also served on numerous boards and committees such as the Orange County Development Advisory Board. Yassi also takes pride in being a past recipient of the Orlando Business Journal's award recognizing the top five women business owners in Central Florida.
Her dedication to the engineering profession continues with the honor of this appointment along with her clear example to all those around her to implement the highest standards of professional conduct in all we do at TLP. Congratulations Yassi!